tap4j-parent
tap4j is a TAP (Test Anything Protocol) implementation for Java. It supports JUnit and TestNG too.
1..3
ok 1 - Input file opened
not ok 2 - Parse error
ok 3 - Read the rest of the file # SKIP due to parse errors
Test your TAP with InstantTAP.
Open source licenses donated for this project

YourKit is kindly supporting open source projects with its full-featured Java Profiler.
YourKit, LLC is the creator of innovative and intelligent tools for profiling Java and .NET applications. Take a look at YourKit's leading software products:
Presentations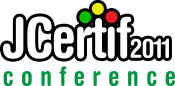 JCertif - Make your tests speak TAP, by Bruno P. Kinoshita. September, 2011 - Brazzaville/Congo.